We may receive commissions for affiliate links included in this article. This is a sponsored post. Future Sharks makes no warranties about the statements, facts and/or claims made on this article. These are the opinions of the author. Read our advertising and contributor disclosure here.
---
Entrepreneurs are everywhere and they are the heart of every industry that pushes the boundaries of opportunities and ambitions. 
Entrepreneurs contribute to the overall revenues in each country to very high extents, and that is why they play a very important role in the economy. 
Additionally, entrepreneurship gives birth to many independent and efficient workers. Those who decide to go on their own and make their business ideas realities, are much more motivated and fulfilled by the whole process. 
Even though the risks for starting entrepreneurs can be quite big starting from a financial aspect, to success rates, and finding staff. 
However, the potential benefits of achieved success can really make a significant difference in the industry, the country's economy, and in some cases even the whole world.
This means that entrepreneurship is a very powerful tool in the economy, and it is worth digging into and discovering what it actually means on a deeper level. 
As an entrepreneur myself, in this post, I will explain what entrepreneurship is, the advantages and disadvantages of becoming an entrepreneur, and some of the many types of entrepreneurship that can be distinguished out there.
What is entrepreneurship?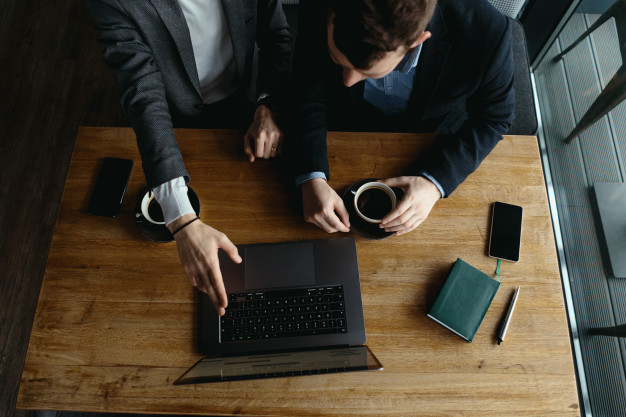 If you type "what is entrepreneurship" on Google, the simple definition of the word pops up as 
"the activity of setting up a business or businesses, taking on financial risks in the hope of profit."
In other words, it is the action of being willing to start a new business venture, very-well knowing the risks and the chances of failure. 
As I previously mentioned, startups are extremely important for the overall economic development of a country and are expanding the marketplaces in many different ways. 
More and more people want to try to be independent and be their own bosses. 
With that, it is estimated that over 90% of all startups inevitably fail every year, but some of those that do succeed can create strong and important brands. 
Here are some statistics connected to entrepreneurship: 
Staggering 62% of the billionaires in the US are self-made
The biggest reason for failure in no market need
60% of people that are starting businesses are between the ages of 40 and 60
Worldwide, there are 582 million entrepreneurs 
More than 22% of small businesses fail during their first year of operating
Middle-aged men are the most successful in starting businesses 
Advantages and disadvantages of becoming an entrepreneur
If you are yourself considering whether to dive into entrepreneurship, you should consider the following pros and cons: 
Advantages
You can choose the type of work you will or won't do 
You will be your own boss
You get to discover your full capabilities
It can be very exciting to create something on your own
You can dictate your  own schedule and flexibility
Freedom to work or not work whenever you want
Usually, you will get a fair salary that is connected directly to your efforts- you will know what to expect
You can choose to pursue whichever idea that you want as your own boss
You can choose to be more involved with your community
You can be the innovator in the industry, leaving a permanent footprint
Disadvantages
You are in charge of administrative tasks and paperwork 
There is a lot of competition that you have to consider
You can feel huge pressure and responsibility
In the beginning, there won't be a regular salary 
You work schedule can become very extensive and mix with your personal life
You have to be a good and responsive leader
You have to be very patient until you see a positive outcome
The stress levels are usually very high in entrepreneurs 
Funding can be a very big problem
You have another type of a boss- your investors 
If your business fails, you can lose a lot of money and get into debt
Relevant: You would like to read the lessons in entrepreneurship here
Types of Entrepreneurship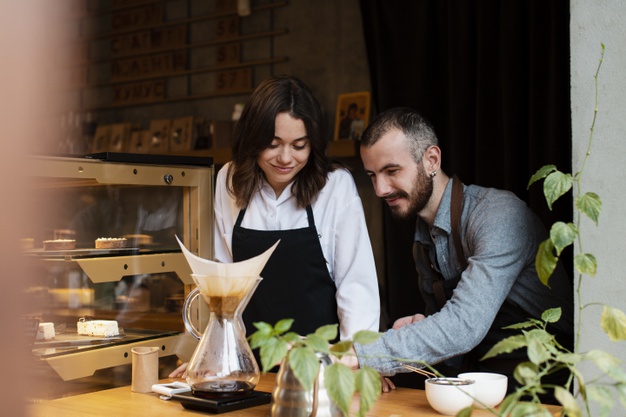 All of that being said, if you are still considering entering the world of entrepreneurship or you are simply interested in which ways entrepreneurship can go, I will discuss several types. 
According to different scientists and behaviorists, there are different classifications.
1. Based on ownership 
Private entrepreneurship: the establishment, management, and all the decision-making is in the hands of a private owner 
Public entrepreneurship/State entrepreneurship: the ownership here is with the public sector or the state and they are in charge of the whole process
Joint entrepreneurship: happens when the government and the private sector jointly own a venture together
2. Based on the type of business
Trading entrepreneurship: is entrepreneurship that does trading activities. Namely, a trading entrepreneur procures certain finished products from manufacturers and sells those products to the customers. The selling can be done both directly and through retailers. 
Manufacturing entrepreneurship: encompasses the manufacturing process of certain goods. The process starts with defining the needs of the customers, and with the usage of the right resources and technology the products are being manufactured in order to satisfy the needs of the customers. This type of entrepreneurship is about converting raw materials into finished products that customers need. 
Agricultural entrepreneurship: is the entrepreneurship connected with the agricultural industry and covers a wide spectrum of activities that can include mechanization, technology, cultivation, and much more. 
3. Based on the usage of technology
Technical entrepreneurship: is the entrepreneurship that is established and ran bu science and technology-based industries. Also, all the businesses that make use of innovative scientific and technical methods in their work. 
Non-technical entrepreneurship: is basically the opposite of technical entrepreneurship. Businesses that are using imitative and alternative methods without the use of science and technology-based innovations. 
4. Based on gender
Women entrepreneurship: is when the enterprises are owned, managed, and controlled by women. This is established by women having a minimum financial interest of 51% of the capital. 
Men entrepreneurship: are businesses owned, managed, and controlled by men in the majority. 
5. Based on size 
Small scale entrepreneurship: this type of entrepreneurship comprises enterprises that have, for example, between 1 and 35 employees and generally low sales volumes. The exact number of employees and turnover that classifies an enterprise as small scale entrepreneurship can vary from country to country.
Medium scale entrepreneurship: is a type of entrepreneurship that might have, for example, 35-100 employees and medium sales volumes. Again, this is more clearly defined according to the country you're from. 
Large scale entrepreneurship: is a type of entrepreneurship where both the number of employees and the turnover/sales volumes are very high. 
6. Based on the classification from Clarence Danhof
In 1949, Clarence Danhof classified entrepreneurs based on his study of American Agriculture. 
He classified them in such a way in which in the initial stage of economic development, he places the less-initiative driven entrepreneurs; and as the development untangles, the more innovative the entrepreneurs get.
He distinguished four types of entrepreneurs:
Innovative entrepreneurs are those that gather and use new information and introduce new combinations of factors into the work. 
These people are innovative, sense new opportunities, implement new ideas, use new technologies, reach new markets, and create new organizations. 
Innovative entrepreneurs are very beneficial for the economic growth of every country, and of the worldwide economy overall. 
They bring transformations and push the businesses forward. 
Imitative or Adoptive Entrepreneurs 
This type of entrepreneurs are people who do not innovate themselves, but they accept the innovative solutions that the Innovative entrepreneurs produce. 
Instead of innovating themselves, they just imitate the innovations of others and set up their businesses in the same way, use the same technologies, methods, etc. 
Imitative entrepreneurship is very suitable for countries that are less developed because they bring an imitation of the innovations that otherwise would not make its way into these undeveloped regions. 
Adopting already tested and approved technologies can be a big plus for undeveloped economies and can create many new employment opportunities. 
Entrepreneurs that are a part of this classification, are characterized by high caution and skepticism when it comes to changes in their enterprises. 
They are too timid and cautious, and they end up imitating the innovations in the industry only when it's sure that if they don't their business would experience great damage. 
This type of entrepreneurs are not adaptable to changes and if it was up to them, their businesses would always stay the same. 
Drone entrepreneurs are extremely against changes and tend to keep their traditional ways of operating and traditional methods or machinery, even if that means that they will suffer significant losses. 
They feel comfortable in their traditional ways of operating and tend to stick to them even if the environment or the market in the industry changed and advanced.
7. Based on the classification from Arthur H. Cole
Empirical entrepreneurs: are those that hardly introduce something new and revolutionary and usually just follow the rule of the thumb. 
Rational entrepreneurs: these are people that are more rational and are in touch with the economic conditions and changes. They are willing to introduce changes in their work that are more revolutionary. 
Cognitive entrepreneurs: are well-informed and make their decisions based on expert advice and opinions. After that, they implement chances that are completely different from what the enterprise already had. 
8. Other types of entrepreneurship 
As I previously mentioned, there are quite a lot of classifications and types when it comes to entrepreneurs and entrepreneurship. 
Other than the ones I already mentioned, I additionally want to mention a few others. 
Solo operators: entrepreneurs that prefer to have a business on their own. They usually use their own finances, intellect, and knowledge to be successful in their work. 
Active partners: are entrepreneurs that pool their resources together so they can build and maintain a successful business. All of them actively participate in the decision-making and day-to-day operations in the business and make successful operating of the business. 
Inventors: are entrepreneurs that make inventions as a result of their involvement in R&D activities. They invent new products, methods, and services from scratch. 
Challengers: are people that are not afraid to risk in order to become bigger and more profitable. They like to take on challenges and to face the odds with a positive, bold attitude. They rarely hesitate to make a bit dangerous decisions that in a lot of cases turn out to be life-changing. 
Life timers: are people that make their business, a part of their life. They personally involve themselves a lot and family business falls under this category where the line between professional life and private life is kind of blurred. 
There are probably a lot more types of entrepreneurship, classified by different people, and from different perspectives. 
These are among the most-used and most-commonly known ones. 
Wrapping up!
The type of entrepreneur that you are or want to be can differ a lot and be a result of many factors. 
You can be one type or more, you can start as one, and then transit into another type. 
What type of person you are will also play a role. What type of capital do you have? Who are your partners if any? Are you a risk-taker? Do you prefer things the traditional way? Do you have innovative ideas? 
Whatever it is that you have or don't have, you're good at, or other factors- be honest and real with yourself. 
Don't try to make it in a type of entrepreneurship that just doesn't fit your abilities, finances, or character. 
If you learned a thing or two reading this post, check out my other posts on how to grow your business: 
Do you know some other types of entrepreneurship that are not mentioned here? Comment and let me know! 
➡ Looking to get featured on Future Sharks?