We may receive commissions for affiliate links included in this article. This is a sponsored post. Future Sharks makes no warranties about the statements, facts and/or claims made on this article. These are the opinions of the author. Read our advertising and contributor disclosure here.
---
Meet Joel Landau, co-founder and CEO of The Allure Group, a network of six eldercare facilities in Brooklyn and Manhattan. Joel is an entrepreneur and healthcare innovator. As a person who has patients' holistic well-being foremost in mind, he has crafted Allure accordingly, making his facilities not just nursing homes but rehab centers, equipped with cutting-edge technology that will ensure the best possible outcomes. He also has other machinations in development that stretch the understanding of what a skilled nursing facility does.
How did you come up with this idea?
Joel Landau: When I was caring for my elderly grandfather, I became frustrated with many of the deficiencies I saw in eldercare. Sadly, he's not around anymore, but I knew at the time that there had to be a better way. The nonprofit nursing homes I saw purported to provide great care but were often too non-responsive to his needs and unable to provide personalized and culturally sensitive services. I think what I learned is, for-profits nursing homes really provided care that's needed, and had very integrated social programs. Nonprofits, however, are intensely mission-driven and community minded, but lacked access to capital needed to invest in themselves. So when you combine it into a hybrid between having the care that not-for-profits have and the access to capital that a for-profit have, it was a perfect fit. And that's what we have done very successfully.
How is your company different?
Joel Landau: Since I've always approached entrepreneurship as a way to solve problems, I founded The Allure Group to provide a better model with improved care for seniors. At our core, we are mission-driven like any non-profit skilled nursing facility that is dedicated to caring for the most vulnerable. Everything we do is about delivering the best outcomes for our patients. This drives our clinical product development and investments in cutting-edge technology.
What's your dream with your company?
Joel Landau: Eldercare gets a bad rap. News stories and media representations would have you believe that most nursing homes are clinical and miserable places, but the reality is quite different. Many people are resistant to placing their elderly family members into homes due to this stigma. Oftentimes, though, it's what's best for them, and by and large, the institutions taking care of aging individuals do a great job. They are providing care and community that families just aren't capable of.
How do you creatively advertise?
Joel Landau: By paying it forward, or engaging in Corporate Social Responsibility (CSR), as it has come to be called. Three popular ways that can be done are by getting involved in Pay it Forward Day, a worldwide initiative designed to create "a huge ripple of kindness … across the world," according to the organization's website; adopted a company charity; or making fundraising competitive among employees.
What is your core competency?
Joel Landau: As an entrepreneur, I routinely take calculated risks that often bear fruit, but not always. My advice to anyone interested in engaging in business startups or ventures is this: Don't be afraid to take risks as "nothing ventured, nothing gained." I would also advise that some setbacks and failures are inevitable—learn from your mistakes and keep improving your odds for success. Making mistakes is where you learn the most, so I recommend you embrace your failures and use them to grow.
What was your biggest failure and biggest success? What did you learn from them?
Joel Landau: Biggest Failure: When I first started a business, I hired primarily family and friends. This inhibited my ability to give important feedback and make necessary changes and in many instances, I knew significantly more than my employees and could not rely on them to provide constructive feedback or advice. Also, I had to learn to be more direct in my expectations, develop measures to effectively evaluate performance, and then make time to discuss business issues more often. This resulted in my feeling of having to do everything myself without the support of the appropriate talent pool!
Biggest Success: Over the past 15 years, I have learned to surround myself with people that are wiser and more experienced than me, and to listen to them. I now partner with or hire people who complement my skills and strengths. Want to be a great leader? Hire people who argue with you and who enhance your skills and knowledge base.
What I learned: I had to learn to be more direct in my expectations, develop measures to effectively evaluate performance, and then make time to discuss business issues more often. This resulted in my feeling of having to do everything myself without the support of the appropriate talent pool!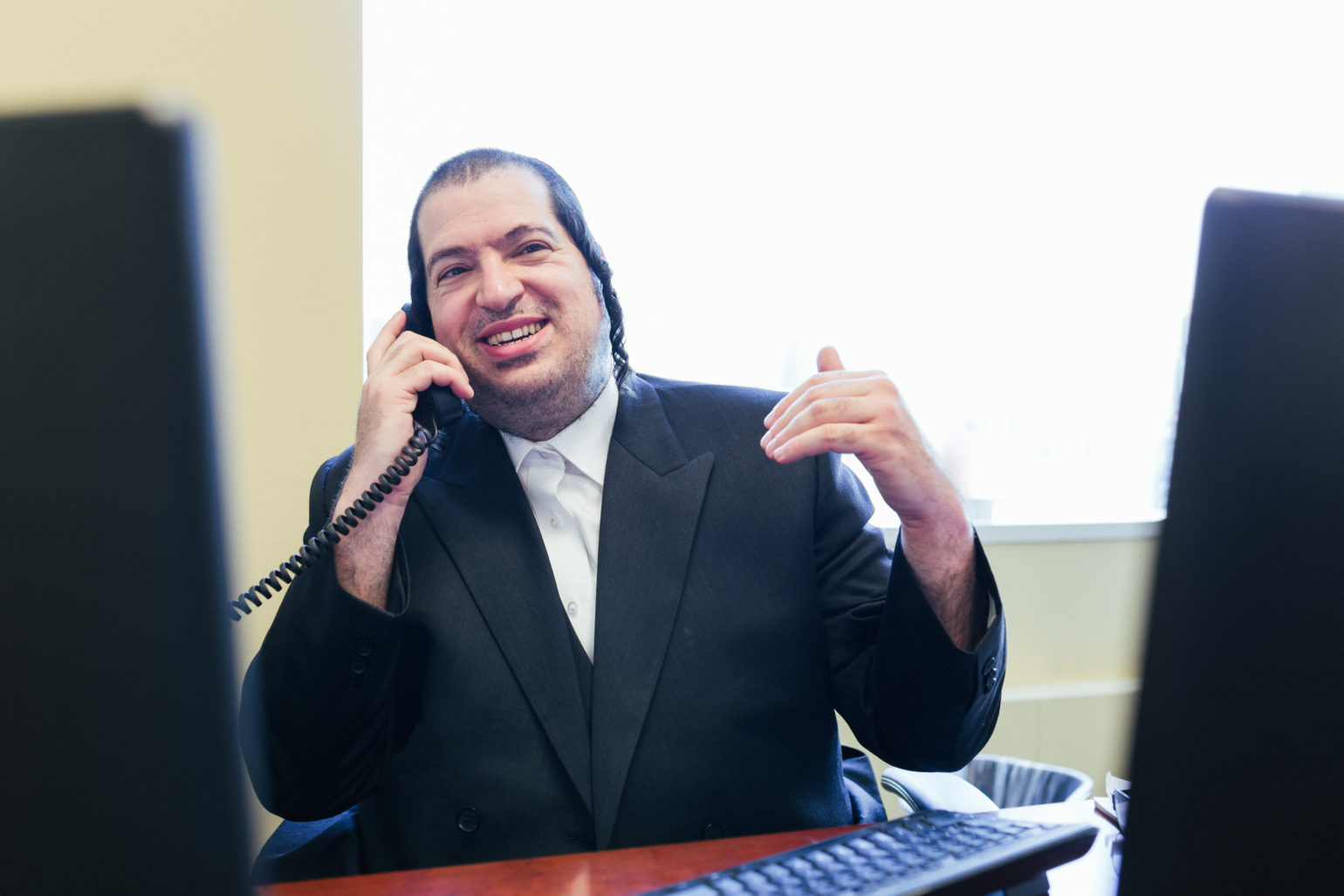 Give the readers the best entrepreneurship advice you have.
Joel Landau: As elderly persons live alone, many of them rely on friends and relatives to help them run errands, but they don't have the inclination to ask for a much-needed company to read a book, go to a movie, take a walk in the park or share a meal with them. I believe that there is a great market for an "Adopt a mom or a dad for the day" service to function as an in-person or loneliness-reduction service. Maybe it's an app platform that allows a senior to select a desired activity, define the timeframes and parameters of the request which would then be processed by the "convener" who would match the need to a qualified provider. The convener would pre-screen the interested parties to make sure that servicing providers meet the need of the requestor including language preferred, schedule availability and a general background check on the individual to make sure that they are safe and trustworthy. Churches and other faith-based organizations could provide some of these services, but not on an organized basis. There are many college students and people seeking part-time employment who would be delighted to fill this role and seniors don't have a mechanism for accessing this kind of assistance. This application could be sponsored by a community organization or a local faith-based entity. Fees would be based on a bidding process based on time and demands of the service required.
Tell us how you ensure performance.
Joel Landau: Instead of keeping to myself inside the four walls of my office, I try to spend hands-on time in every department, a habit that definitely makes me more knowledgeable and productive. We do weekly and monthly visits to each of our facilities. The monthly visits focus more on the operational and can last more than four hours. The weekly focuses on the census; they are shorter. Our unique model is to provide strategic guidance to the centers, supplementing the facilities with expertise and resources that they may not have onsite, to strengthen their operations. Because our business is local, we learn a lot about what is working and what is not working for the center's unique population and allows us to create niche programs that can better serve them and address concerns.
What's something new you've learned in the past month?
Joel Landau: In healthcare, new technology and innovations really excite me—they represent a huge opportunity for the industry, but also a threat. I'm worried about how technology will be implemented into the healthcare system especially considering issues like confidentiality. If you look around, technology is making huge strides in the world, but healthcare hasn't caught up. I think we will need to improve patient engagement — another trend that excites me — to get to where we need to be with healthcare technology, which in the future will be geared toward wearables and AI. While these advances are exciting, I am concerned that lack of confidence in information security is still inhibiting widespread growth and acceptance.
What do you think you do better than most people?
Joel Landau: When my associates and I have a promising idea, we like to test pilot it with different workgroups. For example, we will try out different programs. Out of every six programs, maybe one gets implemented, while other ideas may die at earlier stages. I think we're constantly revisiting. We're learning from our mistakes. We'll probably learn more from the things we aren't implementing than the things we are implementing. Decisions around what to implement most always consider what you know will not work. It's the yin and yang — seeing the negative gives shape to the positive. For example, our decisions on what products we develop have to first consider our stakeholders' needs. This process helps to define our product or service through elimination.
What should an entrepreneur focus on?
Joel Landau: Respect and appreciate the strengths and successes of your competitors. I observe their strengths and successes as well as their shortfalls. Then, I adapt and integrate these into my business models. A business that is not aware of what its competitors are doing is doomed to fail.  Businesses study their competition so that they can develop a competitive edge. Take, for example, Walmart and Amazon. When Amazon started Prime in 2005, Americans spent $82 billion online; Prime help give Amazon a large online market. Recognizing that retail is moving more and more online, Walmart bought Jet.com, a young e-commerce company in 2016; that year, online shopping had risen to $292 billion. Allure closely studies the products and services offered by our competitors to help us differentiate ourselves. This allows us to create niche programs not offered by our competitors and enables us to be better.
Where do you see yourself and your business in a couple years?
Joel Landau: I see the deep need to find ways for aging baby boomers to live independently longer by engaging in healthy lifestyles within supportive communities rather than relying on the medical delivery system to provide costly or frequently ineffective services to improve quality of life. Our society has become too reliant on pills, doctors, tests and procedures to address normal aging processes that could better be supported by enabling the elderly to be self-sufficient. The healthcare delivery system isn't focused on independence.
How can the readers contact you if they want to reach out?
https://twitter.com/joelandau80

➡ Looking to get featured on Future Sharks?